Self Build & Improve Your Home Show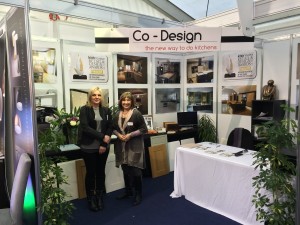 We are updating our Portfolios page at the moment with exciting new projects we have recently completed. Thankyou to everyone who visited us on the stand and looking forward to getting involved in your projects over the coming months.
Malone 15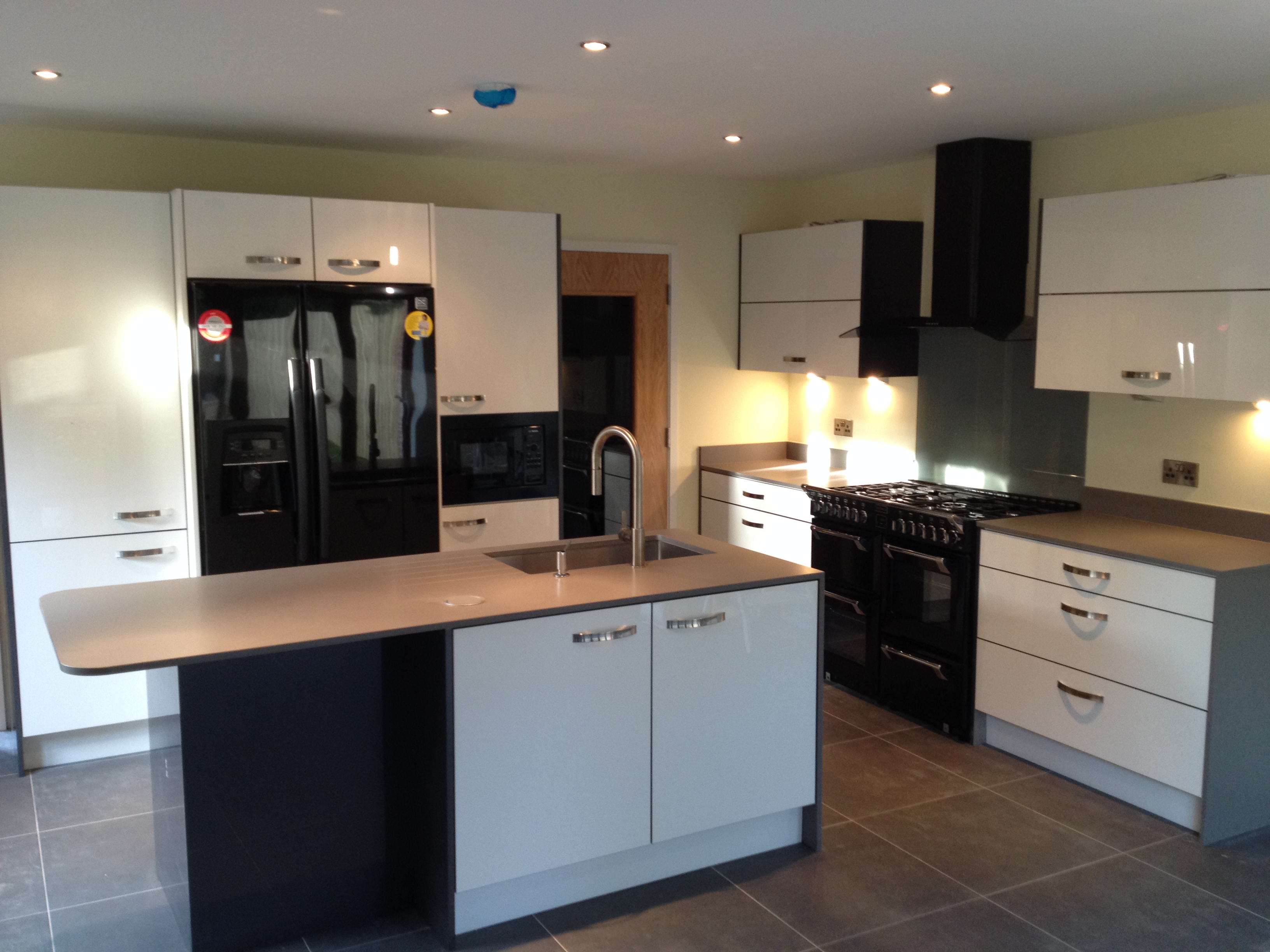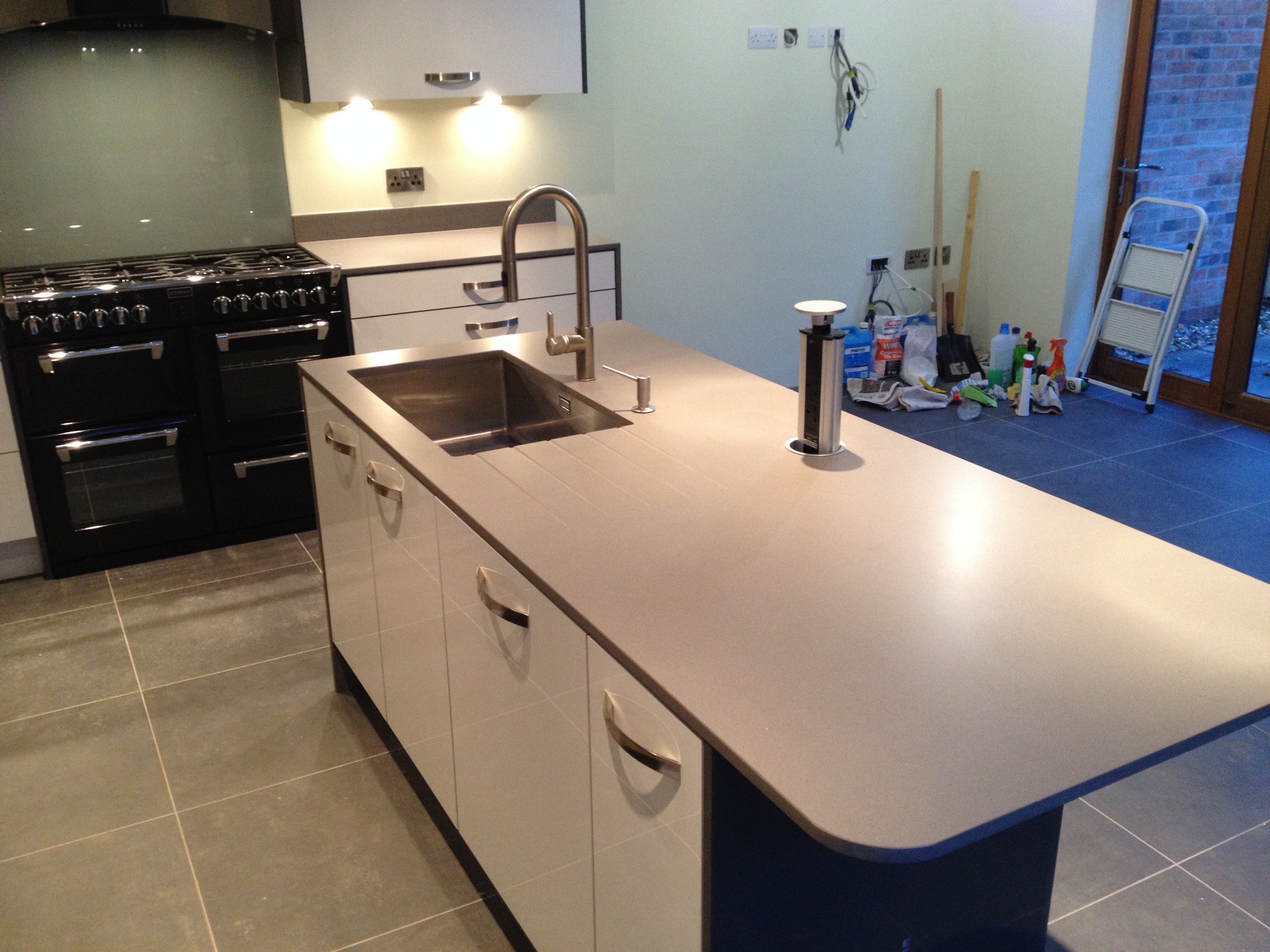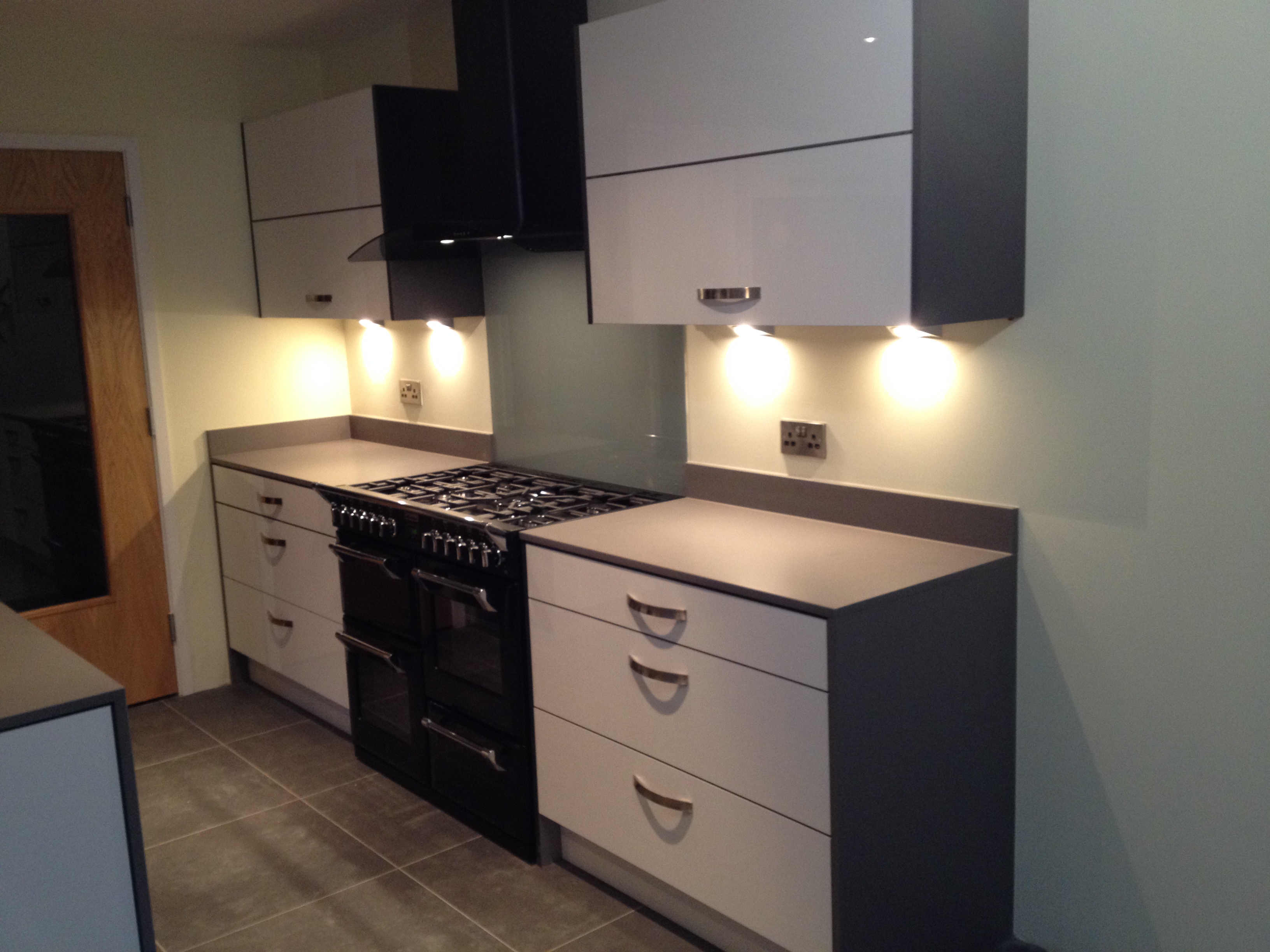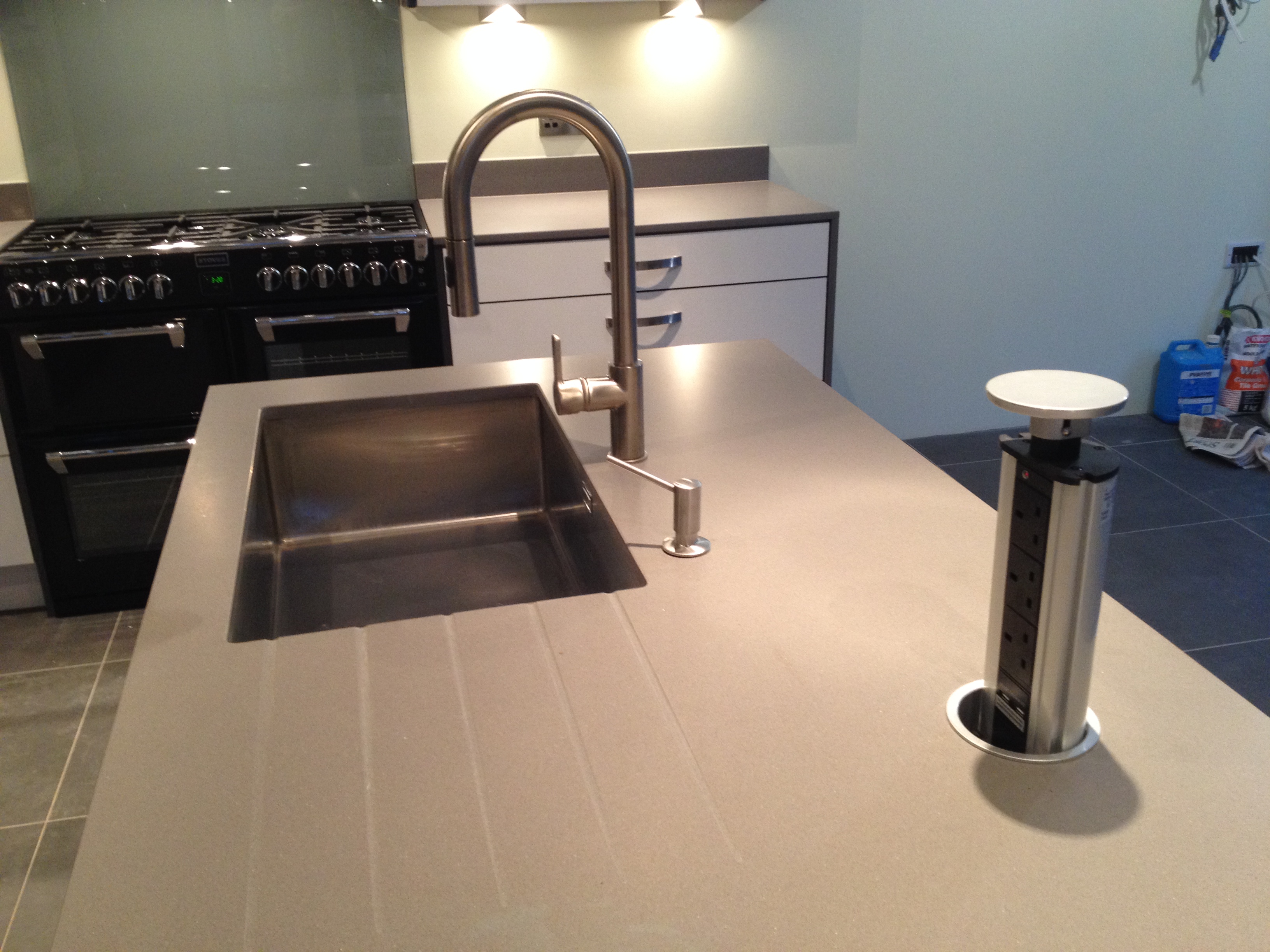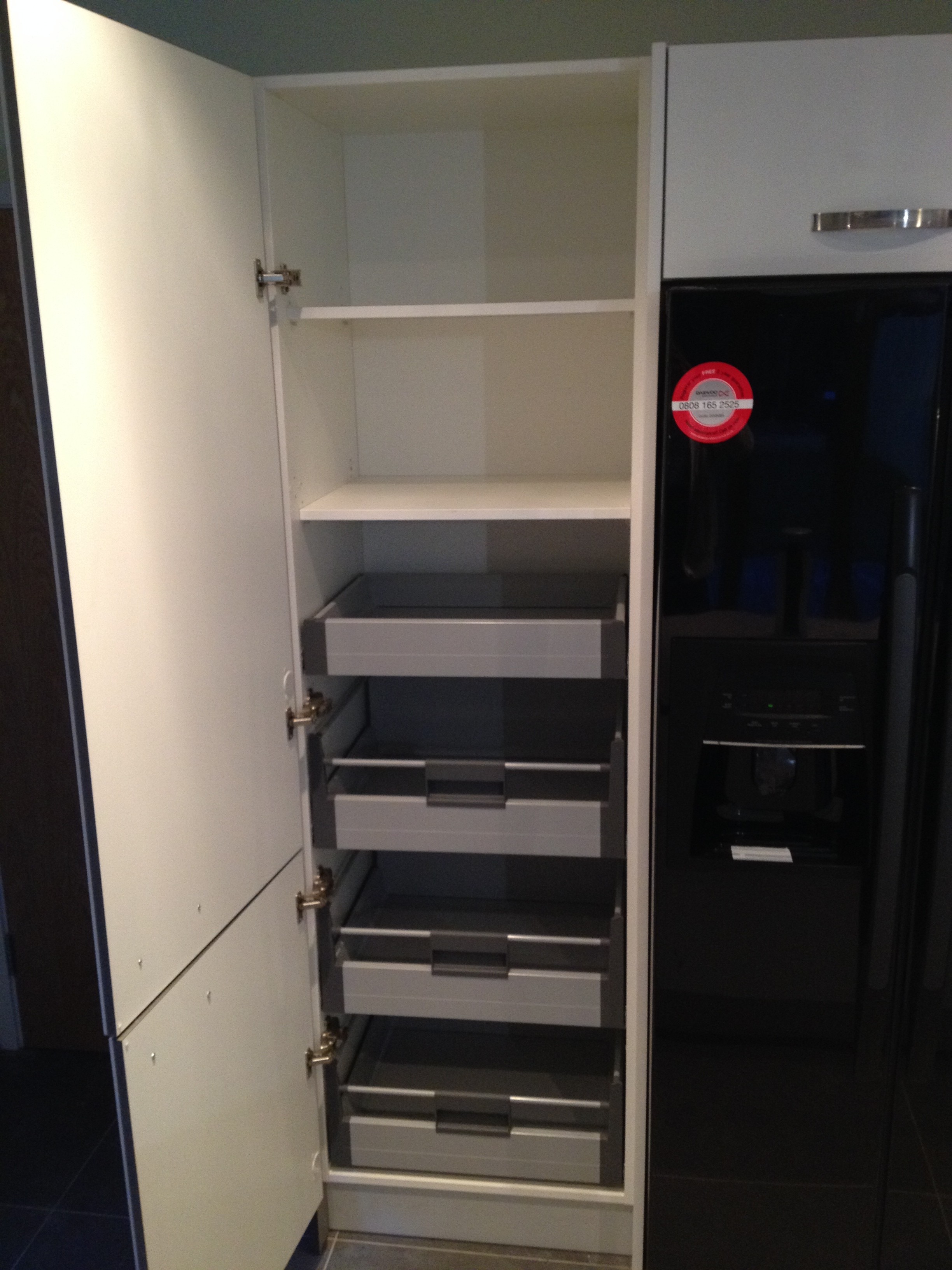 This gloss white and grey quartzstone worktops features long deep drawers, bi-fold lift-up units around a modern range cooker. A combination of gloss black appliances and the gloss white doors gives a stunning contrast. Some of the features include a rise and fall socket on the island, internal Blum drawers in the larder, built-in microwave and soap dispenser bedside the tap
Killinchy 1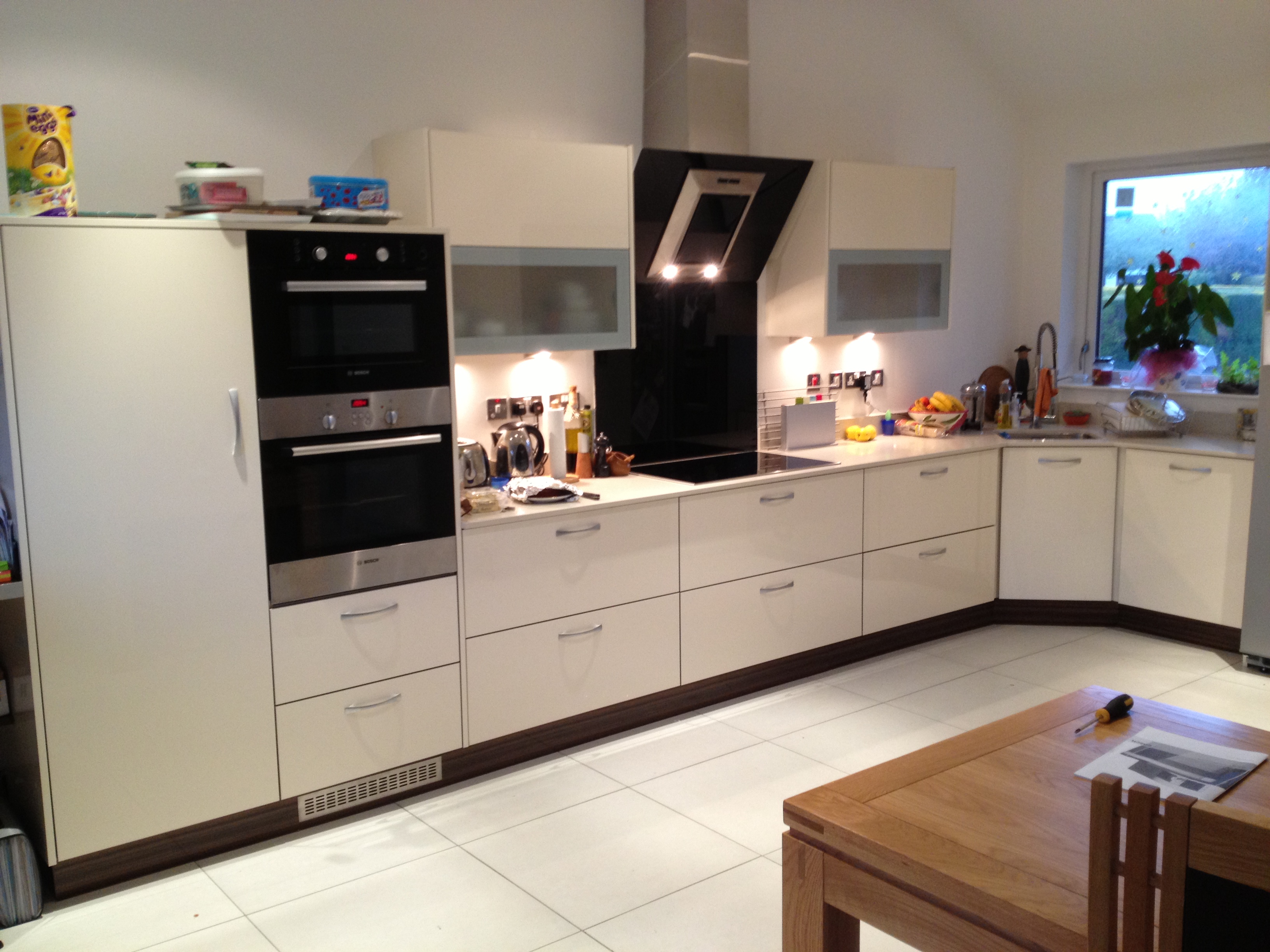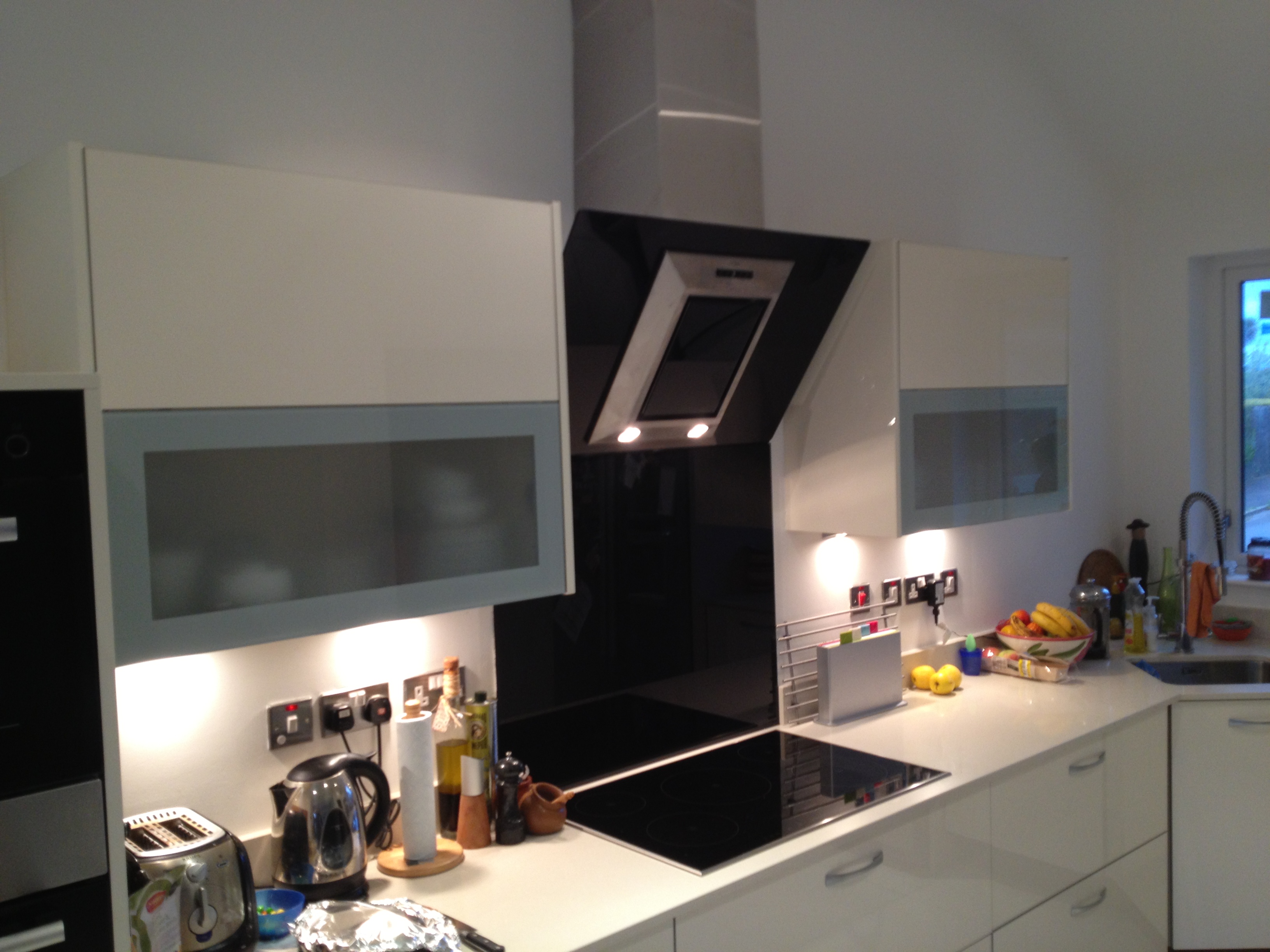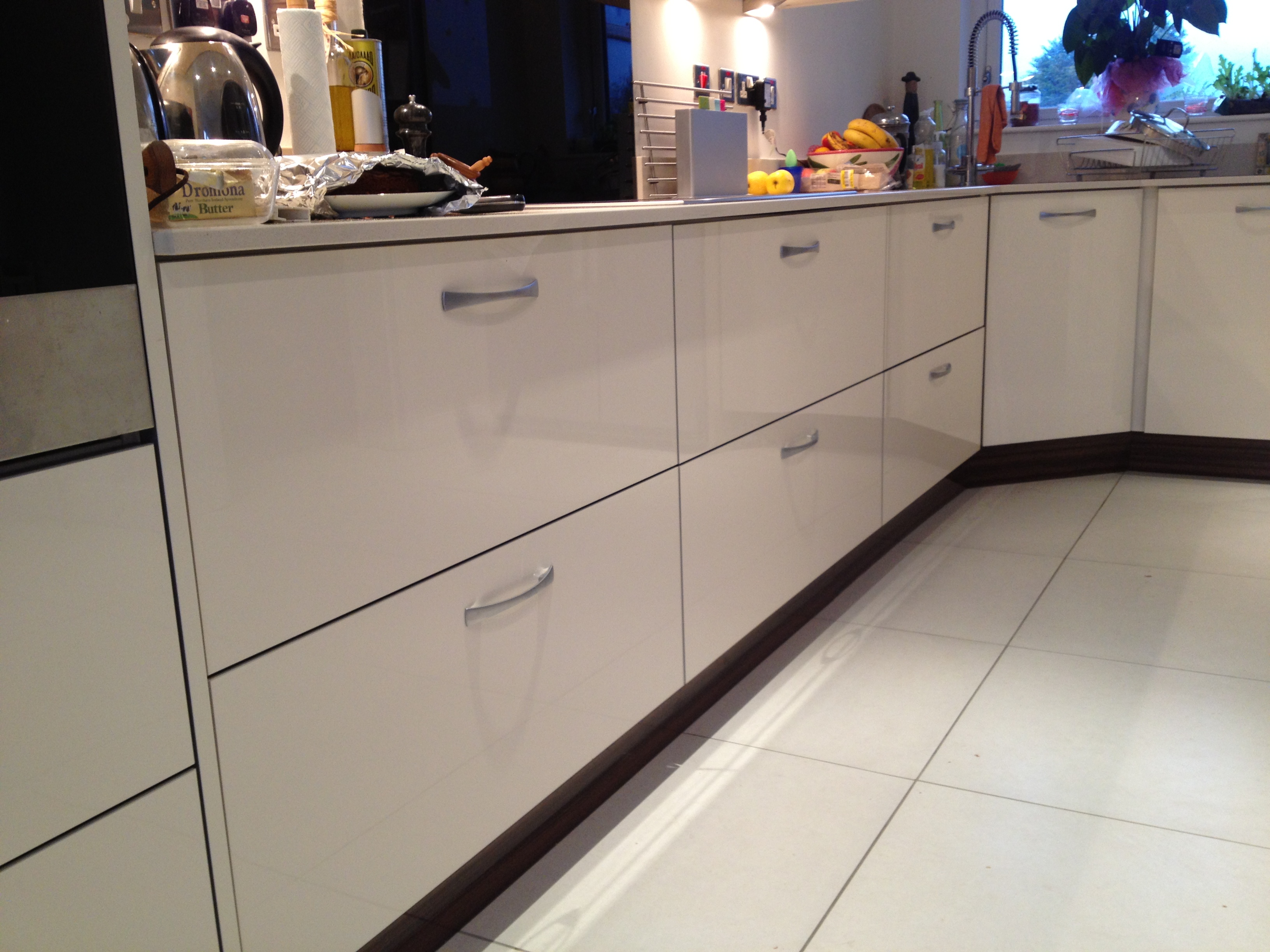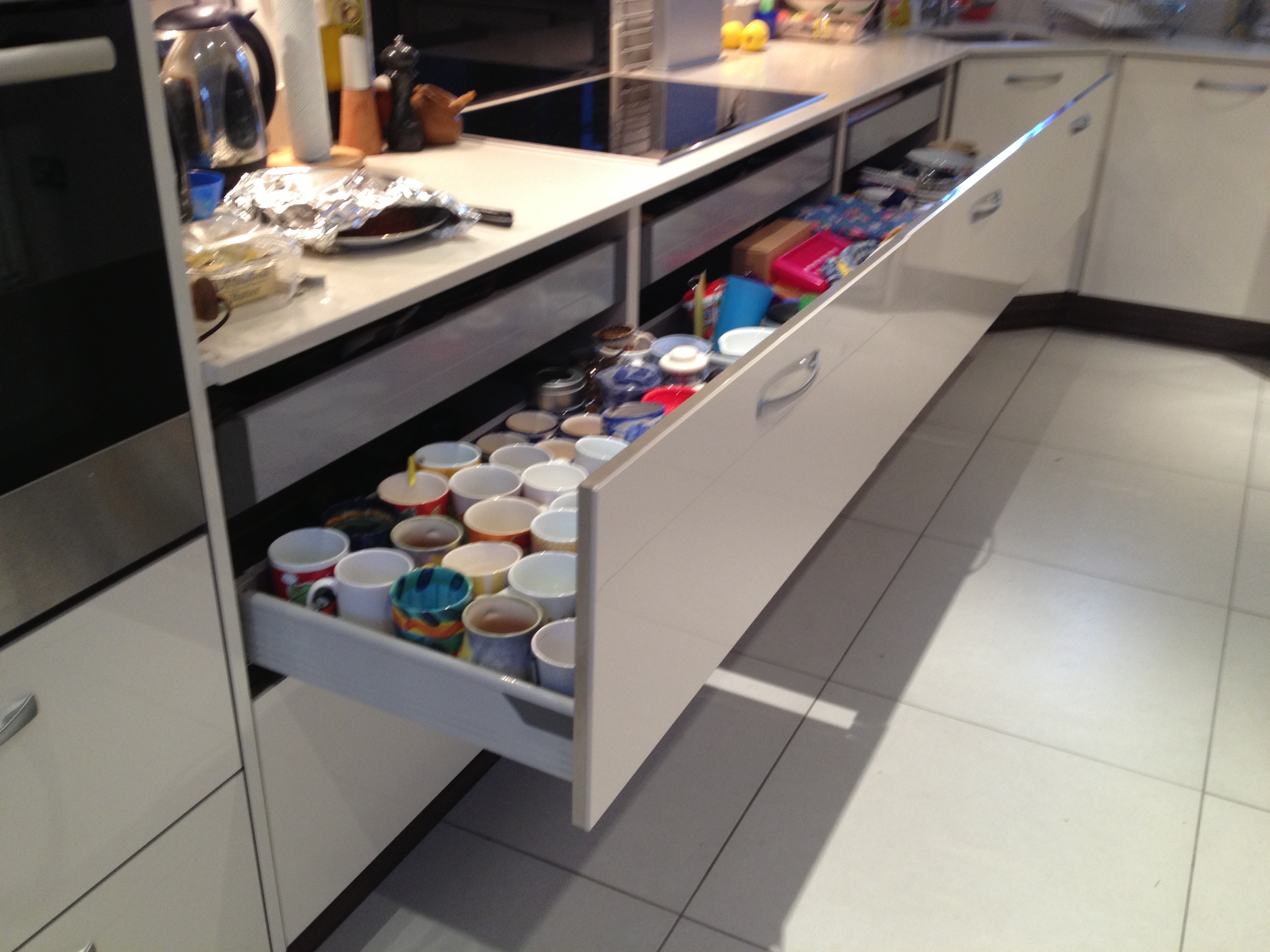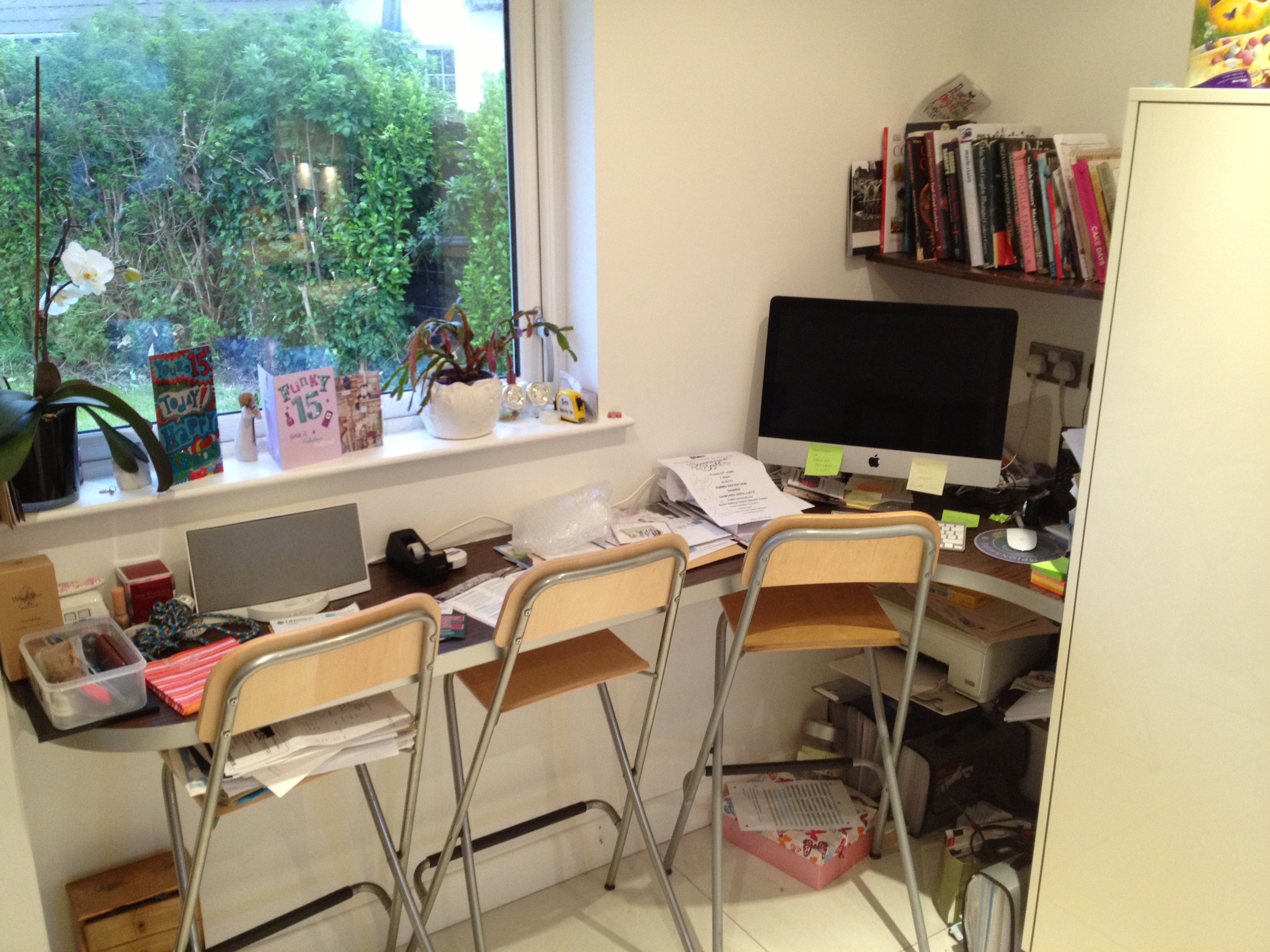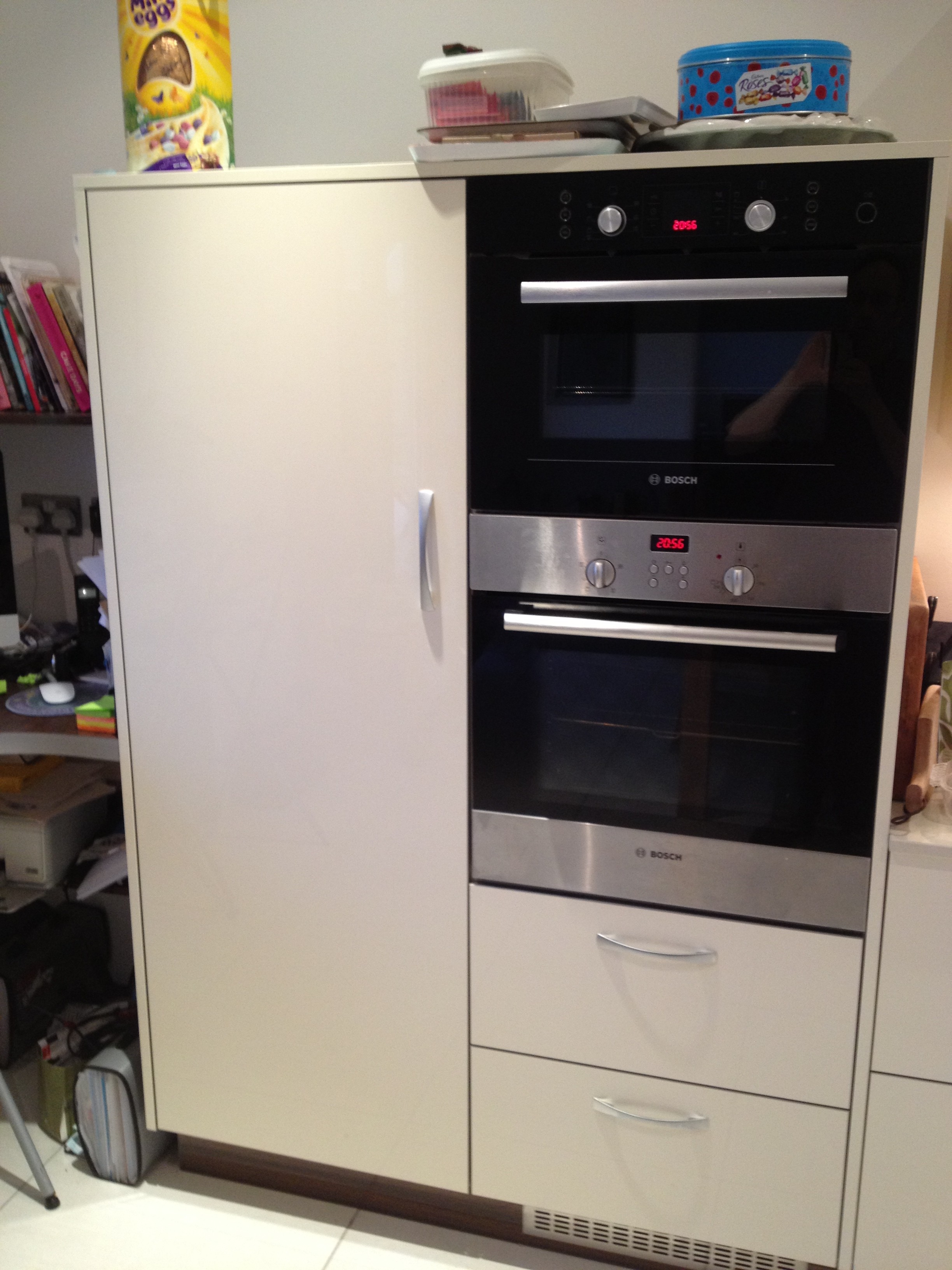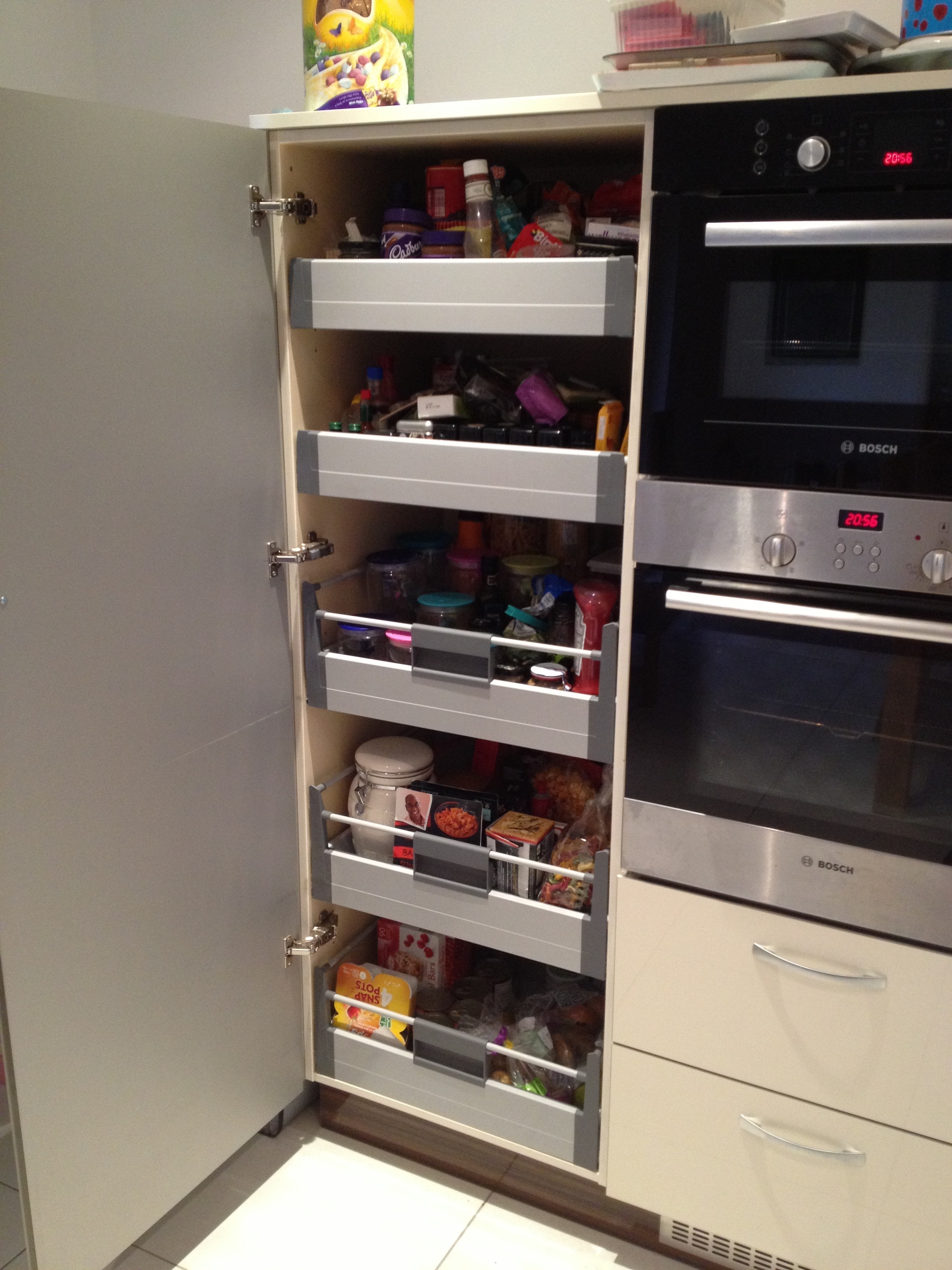 Content
Lovely contemporary gloss white kitchen featuring glass edge doors and quartz stone worktops.
Here, the client was looking for a bright modern living style in this total house refurbishment. It was also important to have an area incorporated into the kitchen for homeworks and home office and this was achieved by curving the worktop round the corner.